ENTREPRENEURIAL PATH MEETING WITH SYBILLE CABALE, FOUNDER OF FEEL LUXURY HOLIDAYS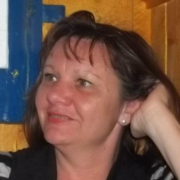 The story of Feel Luxury Holidays begins in 2014, when Sybille Cabale returns to France after having spent several years firstly in Tenerife and then in Morocco, where she created her first label. With Feel Luxury Holidays, she began by offering a varied range of villas in the Luberon, before extending her offer to other regions such as the Côte d'Azur and Paris, and then abroad.
-WHAT SERVICES DOES FEEL LUXURY HOLIDAYS OFFER ?

Feel Luxury Holidays offers high quality properties for holidays or a business trips, with the possibility of adding hotel services or amenities. We work hard to find the accommodation that best meets your various demands and requirements. But what makes us special is the human touch we bring to the service. We make a point of getting to know you, the client, in order to share a good understanding of your requirements and our proposals. We believe it is this personalised service which will bring you back for more.
-OUTSIDE FRANCE, IN WHICH COUNTRIES ARE PROPERTIES OFFERED ?

We offer a large number of properties in Spain and Morocco, and can also meet requests for Italy, Greece, Asia, Polynesia or Southern Africa. We can develop tailor-made tours with cultural immersion, or satisfy a desire for adventure in the great outdoors. It is not uncommon to organise anything from horseback safaris, or itinerant camping at the time of great migrations in Southern Africa, to a candlelit dinner under the Northern Lights, or perhaps feet in the water on a sandbank in the tropics. We find some people want to live like Robinson Crusoe, while others want to privatise an atoll ! These and other varied requests are typical of the challenges we aim to meet.
-WHAT ARE YOUR AMBITIONS FOR FEEL LUXURY HOLIDAYS IN THE COMING YEARS?

I am confident in the future of Feel Luxury Holidays because our good reputation is spreading by word of mouth, which is working very well for both the company and the property owners. Also we have a loyal clientele of all ages who are very satisfied with the quality and tone of our service.
Feel Luxury Holidays is growing as we go along, but our aim is to remain an agency with a human touch and an exceptional concierge service!
What grape varieties are used?

To make great red wine, we use mainly syrah and cabernet sauvignon. For the whites, we work with rolle: a fatty and aromatic variety that goes very well in barrels. The rosés are made from grenache, cinsault, mataro, syrah and tibouren. This explains why the wines from Sainte Roseline maintain a certain structure in the mouth. What sets us apart is our ability to offer a fantastic rosé as well as whites and reds. Over the last 8 months, we have undertaken an active approach to sustainable development with the aim to obtain the VDD (Vignerons en Développement Durable) label.