Ymalia, spa partner of the Constance Hotels & Resorts Group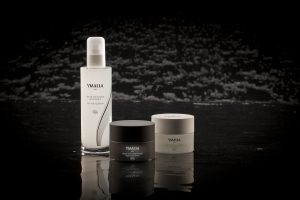 Constance Hotels and Resorts, operating out of Mauritius, offers a unique hospitality experience at 7 luxury hotels and resorts dotted across select Indian Ocean locations (Mauritius, Seychelles, Maldives and Madagascar). In its quest for excellence in luxury ecofriendly hospitality, Constance Hotels and Resorts have joined forces with Ymalia, the exclusive organic skincare brand synonymous with innovation, quality, and its proprietary well-being concept spa-sophrology® offering guests an unforgettable spa experience. Maryse de Wever, sophrologist and Ymalia founder, created Spa-sophrologie® to propose a general concept of wellbeing dedicated to Spa. "Our Spa care treatments bring your mind and body to a state of perfect relaxation and a complete equilibrium. Each treatment starts with sophrology dynamic relief based on breathing. We are delighted to propose our wellness methods to an international clientele through the collaboration with a group that shares the same values as we do and attaches the same importance to training its people", says Maryse de Wever.
Dr Chase Webber, Naturopathic Doctor, responsible for spa activities for Constance Hotels and Resorts, developed a holistic approach. When your body works well, your mind is calmer and you feel more positive. "Our approach is holistic, so we take into account a guest's health, diet, fitness levels and skincare regime when we offer advice. Ymalia adds leverage to our philosophy with a package of certifiedorganic skincare products and methods inspired by a tried-and-tested relaxation technique. All our "unique" properties namely Constance Belle Mare Plage in Mauritius, Constance Ephelia Seychelles and Constance Moofushi Maldives will be offering Ymalia spa and beauty treatments", says Chase Webber.
https://www.univers-luxe.com/wp-content/uploads/2015/07/YMALIA-3-produits.jpg
3962
5943
Florence Bernardin
http://www.univers-luxe.com/wp-content/uploads/2016/11/universluxe-300x64.gif
Florence Bernardin
2015-07-03 17:13:30
2016-12-04 17:22:06
Ymalia, spa partner of the Constance Hotels & Resorts Group