Le spa Machka à Dubaï choisit after the rain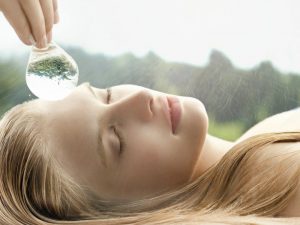 La marque de spa suisse after the rain poursuit son développement international à un rythme soutenu en s'implantant à Dubaï fin 2010. Un contrat de partenariat a été signé avec le Machka, lieu dédié au bien-être et à la beauté réservé aux femmes. Situé dans un quartier résidentiel de la mégapole, il s'adresse aussi bien aux femmes arabes qu'aux femmes étrangères vivant dans le pays ou bien de passage. Il regroupe sous son toit différentes prestations complémentaires telle qu'un centre d'amincissement, un institut de beauté, un salon de coiffure équipé pour les soins manucure-pédicure, un centre d'épilation, un bureau de consultation, 5des cabines de soins pour des traitements corps et visage, et un espace tisanerie… En choisissant after the rain, le Machka a souhaité se doter d'une offre exclusive de soins alliant bien-être et efficacité. Mais l'attente portait également sur des produits ventes haut de gamme aux mêmes vertus que ceux utilisés en cabine, pour prolonger le plaisir et les résultats. Les sept soins du visage d'after the rain sont proposés sur place ainsi qu'une offre adaptée de soins corps incluant des massages aromatiques spécifiques et les soins du dos. La prise en charge individuelle et la personnalisation, valeurs phare d'after the rain, ont séduit les entrepreneurs locaux qui se sont lancés dans l'aventure.
The Swiss spa brand after the rain pursues its international growth at a steady pace having established a presence in Dubai at the end of 2010. A partnership contract was signed with Machka, a high place of wellness and beauty designed specially for women. Located in a residential neighborhood of the « mega-city », the spa targets both Arab women as well as foreign expatriates and visitors to the country. The facility includes various complementary services such as a weight management center, beauty institute, hair salon with manicure and pedicure, hair removal center, consulting room, five face and body treatment rooms, and a « dining » area for enjoying a cup of tea in the company of others… By choosing after the rain, Machka wished to add a new exclusive treatment offer that combines well-being and effectiveness. At the same time, the management was also looking for high-end retail products with qualities on a par with in-salon treatments in view of prolonging customer enjoyment and treatment results. All seven after the rain face treatments are offered on site, together with a carefully defined selection of body treatments including specific aromatic massages and back treatments. Individual attention and personalization, the leading values promoted by after the rain, have clearly appealed to local entrepreneurs who did not hesitate to embark on the adventure.
https://www.univers-luxe.com/wp-content/uploads/2011/03/66683_438172979038_155307239038_5443667_7433404_n.jpg
539
720
Florence Bernardin
http://www.univers-luxe.com/wp-content/uploads/2016/11/universluxe-300x64.gif
Florence Bernardin
2011-03-23 16:42:20
2017-01-20 18:43:07
Le spa Machka à Dubaï choisit after the rain